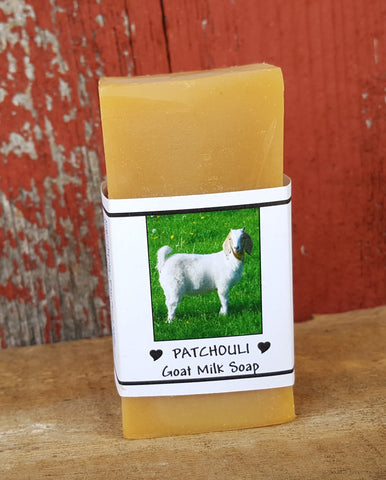 No soapmaker worth her stainless steel pots is found without patchouli.
This signature scent is raw and earthy (and if you are buying this as a gift and don't know if your friend likes patchouli, don't buy it). Patchouli's one of those defining scents - you love it or hate it, no happy medium. My friend reports that this bar's scent mellows and is even more smooth after it sits on a shelf for a year.
Patchouli is also a natural bug repellent.
The raw milk is sourced from our pastured-raised goats.
Ingredients: Raw goat milk, coconut oil, olive oil, sunflower oil, sodium hydroxide (lye), rice bran oil, shea butter, cocoa butter, castor oil, grapeseed oil, fragrance, patchouli essential oil
Net wt: 4 oz / 113 g (Shh: most bars weigh more than this!)